"Caught a thief! Paid for itself x100 in one day!!!"
-Jason W.
Imagine the peace of mind from being able to leave the house, knowing when you come back you haven't missed a thing...

That's exactly what you get with your 
Lynked™ Smart Charge! Feel confident knowing your Smart Charge has your back!

Today you can experience the newest and most innovative surveillance device on the market. Disguised as a charging brick, the Smart Charge blends in anywhere, allowing you to capture footage anywhere!
The Smart Charge allows you to be that forever sought after "fly on the wall"! 

Plus, your Lynked™ Smart Charge functions as a phone charger. If you didn't know, you couldn't tell the difference!
The Lynked™ Smart Charge is super easy to use, simply plug it into an outlet and it starts recording, yes it's that simple!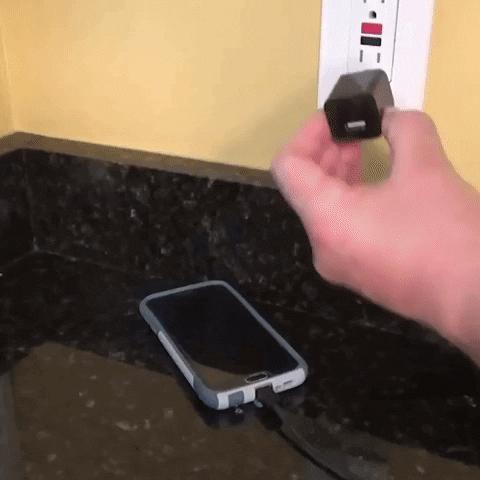 With the Lynked™ Smart Charge we addressed the major problem with traditional security systems: Complication.
Nobody wants to hire an overcharging and late technician to install their outrageously expensive security camera.
With the Smart Charge we solved this problem, there is no set up! Simply insert an SD card and you're ready to start recording!
With its motion sensing technology your Smart Charge captures exactly what it needs to, forget trolling through 12 hours of an empty kitchen! 
Package Includes:
1x Lynked™ Smart Charge

1x USB SD Card Reader
1x SD Card Removal Tool